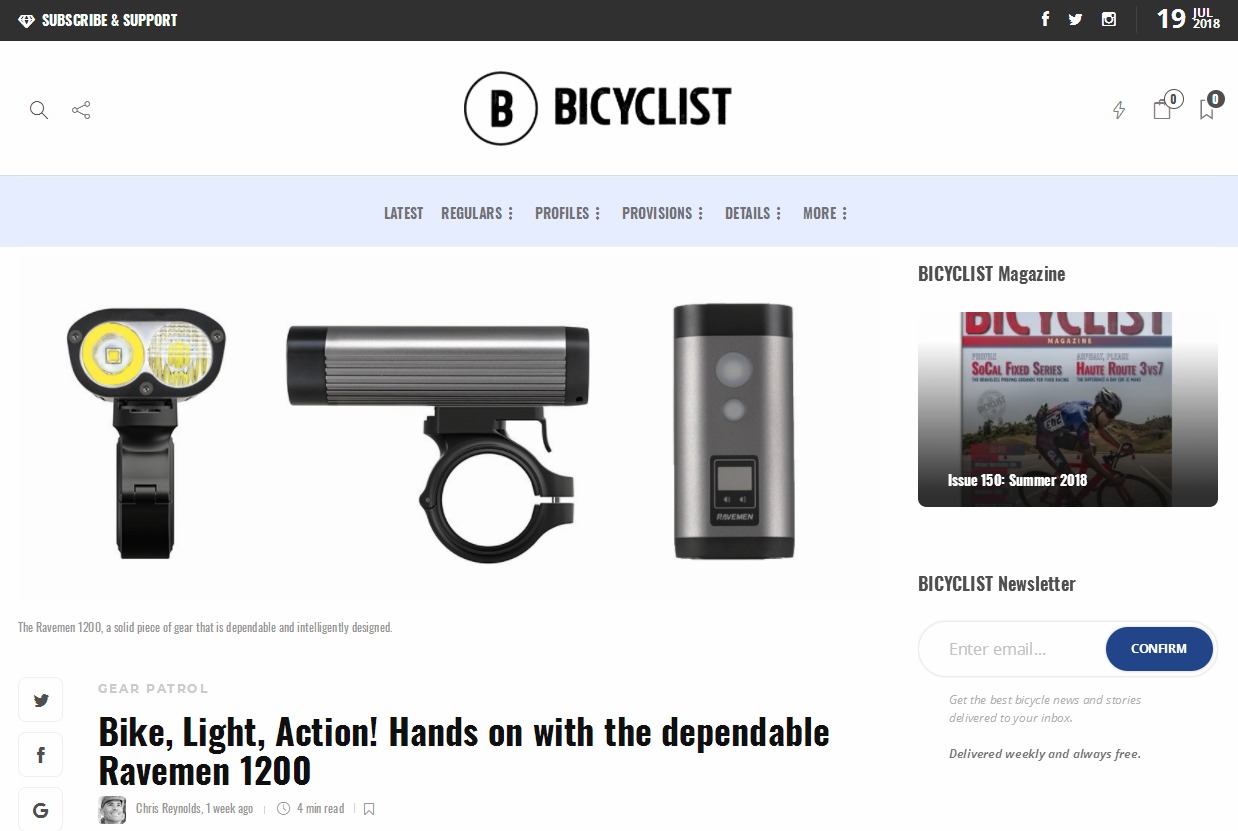 The Ravemen PR1200, a solid piece of gear that is dependable and intelligently designed.
One Light, Two Light. High Light, Low Light.
It interates on previous cycling lights to offer a lightweight and efficient handebar light for either road or MTB use, with 2 hours of run-time at 1200 lumens (!) or up to 21 hours using the eco mode at 100 lumens.
For full review, please click here.